Pain impedes the life of millions around the world, and the market for topical creams to treat this pain is growing at an accelerated rate as people choose to treat pain directly vs ingesting pain killers. Some analysts, such as those at Allied Market Research, project that the global market for topical pain relief creams will hit
$12.21 billion
by 2027.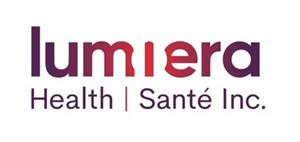 Montreal-based natural health and wellness company Lumiera Health Inc. (TSX-V: NHP, OTC Pink: NHPHF, Forum) specializes in the development and commercialization of consumer products for the natural health industry. Lumiera has a new pain relief cream that helps treat pain and inflammation by focusing on the body's own endocannabinoid system (ECS).
Pain, pain, go Awaye: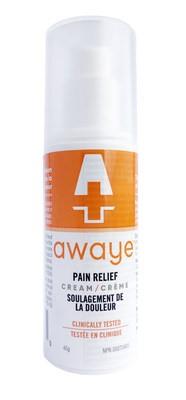 One of Lumiera's top products is its pain relief cream Awaye™, which launched Direct to Consumer (DTC) in April of last year. Awaye™ is a unique Health Canada approved topical cream that provides relief from pain through complimentary mechanisms of action not found in any other product currently available on the market.
From a scientific perspective, Awaye™ provides a new generation of relief from acute and chronic pain by exploiting the CB2 receptors of the endocannabinoid system, the body's built-in pain and inflammation defense system.
Leading partnerships:
Based on the success of Awaye™and the positive feedback from pain sufferers that have tried Awaye™, Lumiera has started to expand retail distribution and in mid-February. The company announced that it was expanding Awaye™'s availability to US and that it had signed a binding term sheet with newly formed broker Pain Level LLC out of New York to represent Awaye™ in the Northeastern US market. Co-managing director of Pain Level LLC, Jerry Safran expressed his team's excitement for investors on this news, saying that the market potential for Awaye™ is incredible.
"An effective, natural pain relief cream is very much on trend, and we are looking forward to driving distribution and sales of Awaye amongst our retail network and making it a success across the tri-State area."
Lumiera Health CEO Carlos Ponce added
"Based on Awaye's success, we are excited to now be driving Retail Distribution and are very happy to be working with Jerry and the new Pain Level team to launch Awaye in New York, New Jersey and Connecticut as the revenue potential is outstanding."
To get a deeper reading on this news and Awaye™'s properties, Stockhouse Editorial caught up with CEO Ponce to find out more ….
Thank you for joining us today. To begin, could you expand a bit on how important this announcement is to your company and investors?
We launched Awaye™ DTC in Canada a year ago, and based on its success we started building retail distribution in Canada. The market opportunity for Awaye™ in Canada is outstanding and yet in the US it is even greater. This announcement is the first statement about our actions towards our US launch and is a significant step forward for Lumiera, as we work to accelerate growth and expand US distribution, which has the potential to step change Lumiera's revenue and profitability. We are confident that this opportunity will not only generate considerable additional revenue, but also open the door to distribution for our other products in the US.
Clinically tested to be safe and effective, what can you tell us about Awaye's development and efficacy?
Awaye™ is a unique pain relief product that was developed by a group of researchers at Dalhousie University and has passed rigorous clinical tests. We are very proud of the clinical and scientific foundation behind our safe and effective products, which has resulted in extremely positive feedback and reviews by consumers, therapists, healthcare providers and now retailers. More and more people are trying and buying every day and we are also seeing more and more repeat purchases, which means people are finding effective pain relief with Awaye™.
Over the past year, the company has gone through some intense changes, with a new team at the helm, such as the addition of Board Director Louis Doyle, can you walk us through how this company has evolved in the last year?
Lumiera has been transformed. In the fall of 2020 our new board set an ambitious vision; in early 2021, Simon Castonguay and I joined as a part of a new management team tasked with bringing our ambitious vision to life. We spent the last year cutting costs, refining our strategies and aligning all our efforts to our Vision and goals. We i) launched Awaye™, ii) launched our DTC platforms, and iii) rebuilt our retail sales team. The new sales team has been and will continue to be critical as we expand distribution of Awaye™ and Bazzzics™, our line of natural sleep-aids. We are continuing to strengthen our board and our team to accelerate growth and deliver on our ambitions for Lumiera.
What benefits has the company seen in that time?
Lumiera is in growth mode; we are seeing constant increases in sales. As we grow, we are focused on allocating every dollar to accelerate growth. We are able to be more efficient and have been able to significantly reduce cost while we grow.

From an investor perspective, we have been sharing our successes and progress which has resulted in a significant increase in the volume of transaction of our stock price, and we look forward to continuing to execute to deliver a return for our shareholders.
In October 2021, the company launched its direct-to-consumer e-commerce platform, Holizen.com, what can you tell us about it? What line of on-trend products does it offer?
Holizen, a subsidiary of Lumiera Health, has been developing and marketing natural tonics and supplements for almost 20 years. Its portfolio of nearly 40 products covers a wide range of medical needs and has a strong following with consumers and healthcare providers, mostly in Quebec. Having a DTC platform will allow us to expand our availability and grow sales. The platform is also a great education tool, which will help introduce consumers to our products and give them the opportunity to purchase in store or online.
Looking ahead, where do you see the company growing in the future?
Our vision is to become a leader in the Natural Health Products industry. We have several products that have incredible growth potential; we will accelerate growth through these winners, and are establishing expertise in retail and online distribution. Moving forward, we will expand availability as well as expand our product offerings. Adding additional products to our current winners will deliver efficiencies and accelerate EBIDTA in the future.
In the near-term, can you outline what key milestones investors should be looking out for over the next six months to a year?
We recently received a National Drug Code (NDC) from the FDA for Awaye™ to be sold in the United States. We also signed an agreement with Pain Level LLC to sell Awaye™ in the North East United States. Our first production of Awaye™ for the US is currently in progress; we are looking forward to launching Awaye™ in the US via online and at retail. We are very excited to be expanding the availability of Awaye™ and are very confident in its future success.
We are working everyday with our partners and retailers to expand distribution of our winners, and I look forward to sharing additional details as agreements are finalized.
The enthusiasm among your team and partners is palpable, what excites you most for the rest of the year?
We have ambitious objectives and seeing the progress we are making is truly exciting. Our distribution growth, which we know leads to sales growth and helps improve our costs, is very exciting. It may not be exciting for some, but this is incredibly exciting for us and our shareholders – we are capitalizing on the opportunity, we are executing.
Also, as recently announced, I am very excited for the launching of Awaye™ Sport with menthol, a new SKU that will help us reach an untapped market segment and accelerate our growth.
Thank you again for your time today, anything further to add?
Lumiera is executing and we are having some great wins. We are confident that the market will see the added value the new management and board bring to the table.
For more information, visit lumiera.ca.
FULL DISCLOSURE: This is a paid article produced by Stockhouse Publishing.


Read More: A Topical Solution for Chronic Pain | 2022-05-03 | Investing News