---
News and research before you hear about it on CNBC and others. Claim your 1-week free trial to StreetInsider Premium here.
---
Top Marijuana Stocks And Investing In 2022
Are you trying to find the top marijuana stocks to invest in right now? Cannabis stock prices plunged once again this week in trading as market volatility reached a new peak in 2022 and the entire market fell to new lows. Cannabis penny stocks are one sector that has substantially declined. For those investors who are unfamiliar, penny stocks are any companies that trade for less than $5. Penny pot stocks, which are renowned for being among the cannabis industry's most volatile segments, are thought of as greater risk/reward investments that many traders make on a short-term basis.
Top Canadian cannabis stocks are known for having large price fluctuations in the industry. This is mostly because, in contrast to US marijuana equities that are vertically integrated, they trade on the major US markets. Additionally, Canadian cannabis businesses reported better earnings in the first quarter of 2022. Let's take a look at the top 3 marijuana penny stocks to watch at the end of June when the general markets see yet another sharp downturn.
[Read More] Top Pot Stocks To Buy Now? 3 For Your List In July 2022
Best Canadian Marijuana Stocks To Watch Right Now
Aurora Cannabis Inc. (NASDAQ: ACB)
Cronos Group Inc. (NASDAQ: CRON)
HEXO Corp. (NASDAQ: HEXO)
Aurora Cannabis Inc.
Medicinal marijuana is grown and distributed internationally by Canadian company Aurora Cannabis Inc. With the acquisition of Reliva, a CBD-producing company in the US, the company unveiled its new entry into the US cannabis market. Three more cultivars have been added to Aurora's San Rafael '71 collection. On the international front, the company sent marijuana worth $8 million to Israel. The first shipment to the French medicinal cannabis pilot program has been completed, and the company is currently rebuilding its balance sheet. With the opening of its first manufacturing and production facility with EU-GMP certification on May 18, the company consolidated its position as the market leader in Germany.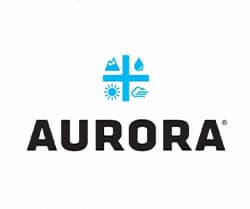 The business maintained its position as the top Canadian LP in high-margin international medical sales when it released its third-quarter fiscal 2022 results on May 12. Net sales of medical marijuana totaled $39.4 million, an increase of 8% over the prior year. Additionally, total cannabis net revenue for the third quarter of 2022 was $50.4 million, a decrease of 17% from the second quarter. Adjusted EBITDA losses decreased from $20.9 million in the second quarter to $12.3 million in the third. The company's balance sheet is strong right now, and it has already repurchased $141.4 million in convertible notes. Aurora Cannabis bought back $20 million worth of convertible notes in June.
ACB Stock Performance
ACB stock closed at $1.42 on June 23rd down 55.97% in the past month. Currently, the stock has a 52-week price range of $1.26-$9.54 down 76.19% year to date. According to analysts at CNN Business, ACB stock has a median price target of $2.68 per share. This would be an upside of 88.75% from its last trading price of $1.42.
[Read More] Top Marijuana Stocks To Buy Before The End of The Week?
Cronos Group Inc.
One of the biggest cannabis companies in the world, Cronos Group Inc., is a multibillion-dollar cannabis distributor with operations across five continents. Canadian consumers have expressed satisfaction with the cannabis brands that Cronos has developed. Additionally, Cronos disclosed that it has paid $110.4 million for a 10.5 percent share in PharmaCann. The federal cannabis legalization situation in the US will have an impact on the purchase, among other factors. The six manufacturing facilities and 23 dispensary sites of PharmaCann would be part of the acquisition. The business unveiled a brand-new range of cannabis edibles with two flavors earlier this year. Adults seem to enjoy these unique edibles, according to research.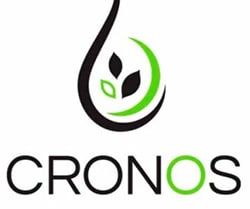 Net sales for the first quarter of 2022 were $25 million, up 99% year over year, according to the company's May earnings announcement. Additionally, compared to the prior year, net sales in Israel increased by 263 percent to $9.1 million. The business reported a net loss of $32.7 million during Q1 2022, a $129 million decrease from Q1 2021. Gross revenues in the first quarter of 2022 reached $6.9 million because of a rise in cannabis flower sales in the ROW business. Importantly, the company's Adjusted EBITDA in the first quarter of 2022 was negative $18.9 million, up to $17.7 million from the same period last year.
In their joint effort to generate eight cultivated cannabinoids, Cronos Group and Ginkgo Bioworks this week reported the third target production milestone. Cronos has successfully met the productivity target for tetrahydrocannabivarin (THCV), a cannabinoid thought to lessen the appetite-stimulating effect of THC, using Ginkgo's platform for organism design and development.
CRON Stock Performance
On June 23rd CRON stock closed at $2.95, with a 52-week price range of $2.57-$9.12. CRON stock has a 12-month consensus forecast price target of $3.50 per share, according to CNN Business analysts. This projection represents an 18.24% increase over the stock's most recent trading price of $2.95.
[Read More] Top Cannabis Penny Stocks Under $2 Right Now
HEXO Corp.
Cannabis company HEXO Corp. is based in Canada and has received several honors. The company currently enjoys a strong position in a worldwide market thanks to a diverse brand portfolio that caters to the recreational market in Canada. In Canada, Israel, and Malta, HEXO primarily distributes medical supplies. Additionally, the company has been extending its presence in the US cannabis market. Truss CBD USA, a partnership between HEXO and Molson Coors, serves the Colorado market. The business recently purchased Zenabis Global Inc., a recognized producer of cannabis for both medicinal and recreational use in Canada. Both purchases will support HEXO's future growth in Canada, Europe, and the US.

In the second quarter of 2022, HEXO recorded total net revenues of $52.8 million. This is an increase of 61 percent over the same period the previous year. Additionally, adjusted EBITDA went from a negative $11.2 million to a negative $5.6 million quarter-over-quarter, and adjusted gross margin climbed from 25 to 36 percent. The corporation completed $616 million in impairment write-downs, which is significant since it resolved earlier problems and cleared the way for future expansion. Additionally, HEXO purchased its first manufacturing facility in the United States through a wholly-owned subsidiary. High-quality Powered by HEXO goods will be produced at the 50,000-square-foot plant in Fort Collins, Colorado, and distributed throughout the US.
HEXO Stock Performance
On June 23rd, HEXO is trading at $0.2265, down 25.66% in the past month. The stock is presently trading in a 52-week price range of $0.1950-$6.05, a drop of 70.14% year to date. According to CNN Business experts, HEXO stock has a 12-month average price objective of $0.21 per share. This would be a 4.23 percent decrease from the last transaction price of $0.2265.
Investing In Marijuana Stocks In 2022
Due to the present market instability, investors are having trouble starting long-term investments. Given their high price volatility, Canadian LPs could be a better choice for short-term investments. Do your own research on a firm and look into press releases and earnings to find the greatest performers. In order to increase their chances of making good deals, many short-term traders also use technical indicators and chart patterns. LPs in Canada are currently struggling to generate a profit. While federal cannabis law delays in the United States have weighed on market valuation since 2021.
The post Best Canadian Cannabis Stocks To Buy? 3 Penny Stocks To Watch Before July appeared first on Marijuana Stocks | Cannabis Investments and News. Roots of a Budding Industry.(TM).
COMTEX_409164201/2683/2022-06-24T07:30:32




Read More: Best Canadian Cannabis Stocks To Buy? 3 Penny Stocks To Watch Before July