Florida Gov. Ron DeSantis on Thursday vetoed funds for a future Tampa Bay Rays spring training center and warned private companies to stay away from "political activism."
A funding request of $35 million for a project named "Sports Training and Youth Tournament Complex" was vetoed by the Sunshine State.
The project—which was proposed by Florida state Sen. Danny Burgess—would be used for youth sports tournaments and other programs throughout the year. It was also planned as a spring training center for the Tampa Bay Rays.
"The total project will include several full-size practice fields including one stadium field with lighting and spectator facilities, team clubhouse and a locker room facilities, indoor and outdoor training facilities, kitchen and dining facilities, player housing, and associated parking, roadway entrance/exit, stormwater, and other associated infrastructure improvements," read the funding request.
DeSantis said on Friday that the project was vetoed because he doesn't support government funding for professional stadiums.
"I don't support giving taxpayer dollars to professional sports stadiums, period. So at the end of the day, that was just the decision that was going to be made," he said as the audience can be heard applauding.
Meanwhile, he also warned private companies to stay away from "political activism."
"Companies are free to engage or not engage with whatever discourse they want, but clearly, it's inappropriate to be doing tax dollars for professional sports stadiums, it's also inappropriate to subsidize political activism of a private corporation. So I think either way it's not appropriate," he added.
The Epoch Times reached out to Burgess's office and the Tampa Bay Rays for comment.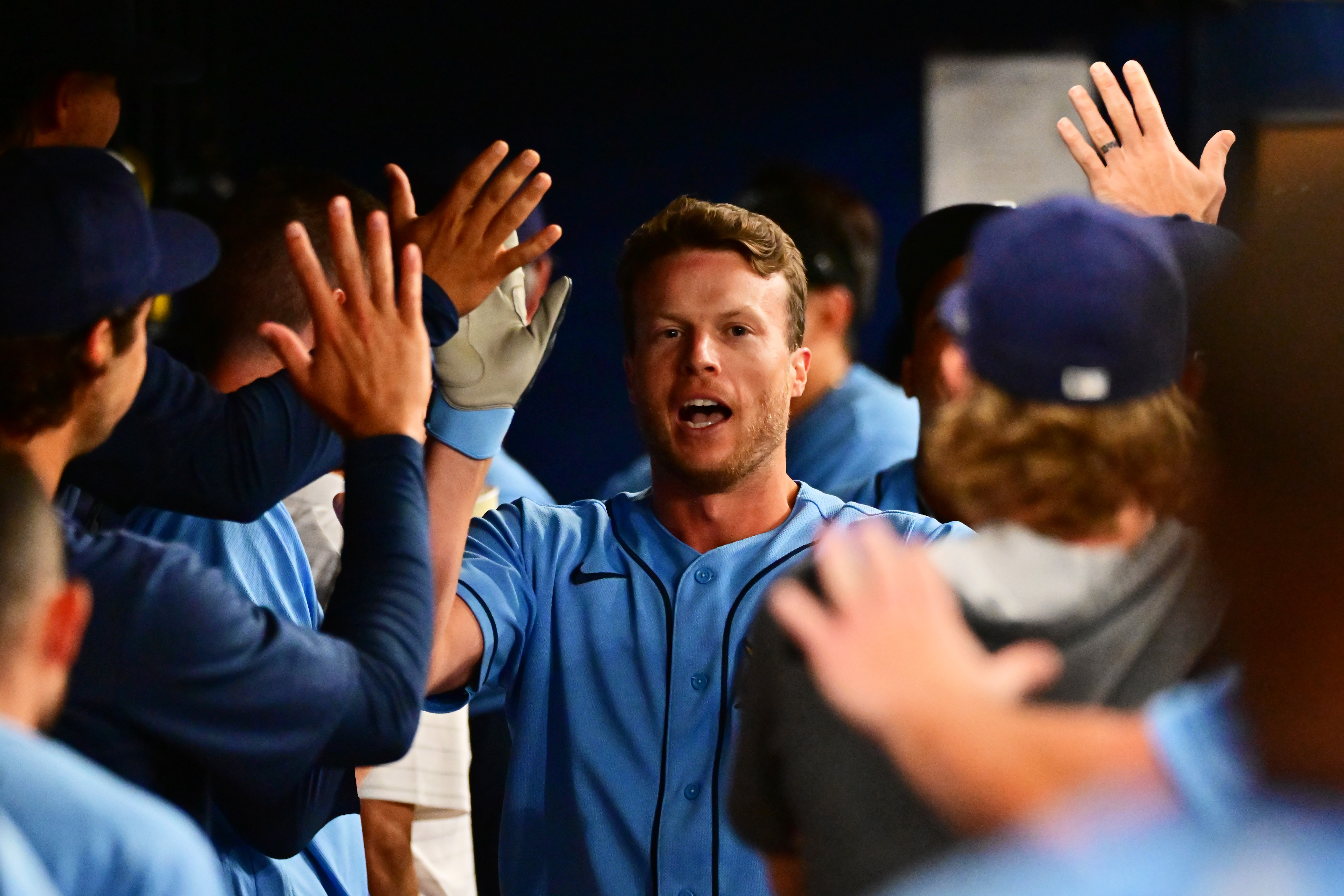 DeSantis's comments apparently responded to a social media post by the MLB team in support of gun control measures.
"This cannot become normal. We cannot become numb. We cannot look the other way. We all know, if nothing changes, nothing changes," the team said in a statement referring to the Uvalde mass shooting and Buffalo shooting, which ended with 21 and 10 persons killed respectively.
The Rays is known for its stance on gun control.
It partnered with Everytown for Gun Safety, an advocacy organization for gun control, and has made a $50,000 commitment to the group's support fund.


Read More: DeSantis Vetos Funding for Tampa Bay Rays Stadium, Warns Companies on 'Political Activism'