Gig economy services marketplace Airtasker has announced a deal to acquire Oneflare, the third largest player in the same industry, for $9.8 million.
The deal represents a consolidation of the sector, through which users can post jobs for things like moving or plumbing online and select from competing offers, as the broader technology sector struggles with lower valuations and marketplace businesses recover from a pandemic battering.
Airtasker was down 40 per cent in 2022 to 51 cents a share before entering a trading hold on Wednesday. Kerry Stokes' Seven West Media sold all of its Airtasker shares early last year in an IPO at 65c a share.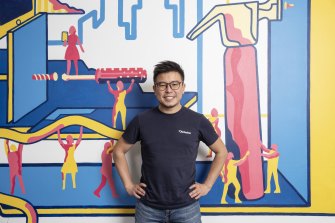 Oneflare had previously been valued at $50 million in 2016, when Domain, the property company that shares a partial owner in Nine with this masthead, paid $15 million for a stake.
Airtasker is launching a $6.25 million capital raise to help fund the acquisition, of which $3.55 million will come from its directors, subject to shareholder approval.
Most of the Oneflare purchase price is made up of Airtasker shares, with just $2.25 million in cash changing hands.
The deal represents a price of 1.6 times Oneflare's projected revenue for the 2023 financial year.
Airtasker says adding Oneflare represents a 30 per cent increase to the number of jobs it offers, with Oneflare particularly strong in the professional trades and home improvement markets. Each year Oneflare has jobs posted by more than 540,000 customers, Airtasker said in a release.


Read More: Market live, Wednesday May 3, 2022