You can have six different companies under your belt, but without a vision, it will all collapse. Discover how Chris Maguire found one vision and managed to diversify with NextEdge Networks. Join your host Carrie Charles as she talks to its CEO, Chris. With NextEdge, Chris has built a nationwide turnkey smart community infrastructure firm. Discover how he got six different companies to work for him and how he got everything aligned. Learn about the roll-up strategy, how he attracts and keeps talent, charging stations, and more. Become a leader in your industry today!
—
Watch the episode here:
Listen to the podcast here:
Six Companies – One Vision With Chris Maguire Of NextEdge Networks
The Global Smart Cities Market is projected to reach $2.5 trillion by 2026. There are many companies who's been organizing their efforts to take advantage of this growth and all the business opportunities that come with this. We're going to talk to one company that has built a nationwide turnkey, smart community infrastructure firm. I have with me, the man at the helm of this vision, Chris Maguire, the CEO of NextEdge Networks. Chris, thanks so much for being on the show.
Thanks for having me, Carrie. I appreciate it.
I love to know how you got from where you were to where you are now, a little bit about the twists and turns of your career path.
It certainly hasn't been a direct line to where I am. I came out of college as an Accounting and Finance major. I went directly to work for Ernst & Young in Washington, DC, right out of school. I determined fast that accounting was not what I wanted to do with the rest of my life. I quickly transitioned out of that group to positions inside that did things like transactional advisory services, investment banking and M&A-type roles. I ended up at a very young age participating in a few IPO's. I raised a lot of capital. I completed a lot of M&A transactions for a bunch of different companies. I found that I liked that strategy side of the business much more than back-office sitting at a desk everyday world.
What I liked about it, it allowed me to see the entire organization and see how it all worked together. What was successful, what wasn't and how organizations were built and developed. I got into telecom where I am now in a strange way and timing and a little luck or everything, as they say. I spent time in radio and television in the early 1990s prior to getting into telecom. We merged our radio company with Steve Dodge's American Radio Systems. It created the second-largest radio company in the country.
In about the mid-1990s, we were selling ARS to CBS. We're starting to receive a lot of strange phone calls from companies like McCaw Cellular, Bell Atlantic NYNEX Mobile, to see if they could rent tower space on our broadcast towers. We didn't know for what. Steve being the guy he was, had a lot of vision. He had a lot of questions. He did a lot of research and came to the conclusion that wireless was going to be the next big thing.
Prior to selling the stations, all the towers got put into a subsidiary called American Radio Systems. It was kept separate from the radio transaction and was the launch of what's now American Tower Corporation. It came out of nowhere and a whole bunch of acquisitions and mergers later, and we've all seen with our companies become. It was impressive to see how that group developed.
Since American Tower, I have done a lot of things in and around telecom, some smaller tower companies, mostly on the infrastructure side, going back into broadcasting here and there. I've also done some things on renewables, which are very similar to the tower business with some more complicated financial pieces to it, but a lot of similarities. That's what I've been doing.
Diversify your business from a customer standpoint and from a service offering standpoint.
You were on the finance side of broadcasting, but you do have the voice for it too, in case you want to have another career in your future. Tell me about the story behind NextEdge Networks. How was it born? What's the structure and the companies that are underneath your umbrella?
NextEdge now looks very different from what its original intended purpose was. Coming from the infrastructure side of the world, I was working with some private investors to figure out a place in a niche in the telecom world that we could invest in. We're used to recurring revenue tower-type businesses. We'd spend a lot of time interviewing a lot of large real estate owners at the time who was constantly talking about the lack of coverage in their buildings. The fact that all the lead-certified stuff was blocking signals, getting into the buildings, they were losing tenants and it was becoming a big problem for them.
We started looking into that business. Timing is everything and our timing wasn't great because right about the time we were doing that was when the carriers decided that they weren't going to pay for building access anymore. In the big venues, the football stadiums and stuff, they would, but your 250,000 square foot commercial office space, they weren't going to do it anymore. It was too expensive.
The landlords had a problem, but they didn't want to pay for it either. We found ourselves being in a business that had a need. There was a solution, but there was nobody wanted to pay for it. It seems like that industry is still a little lumpy. There are people that are doing well in it. We couldn't figure out a way to do well in it, so we quickly had to pivot. Given all the trends around wireless that we'd seen, the projected CapEx spends that were coming from the various customers in this business, we knew that there was a great opportunity in telecom and we wanted to hover around it.
The infrastructure pricing was high and it still is. We focused on the services sector and it sounds like a real paradigm shift for what we're trying to do, but it's natural. Historically, all of our infrastructure businesses started out as services companies. We've always viewed services businesses as the business development and information access arm of the telecom world.
They knew what was going on early when networks were being developed. They know what directions and markets people are working in. We went out and acquired a small group of recurring revenue contracts from a data center company called EdgeConneX that launched our business back in 2016. The revenue and cashflows from those contracts allowed us to see the business and go out and keep trying to grow the world.
About early to mid-2017, we found a business in San Francisco. It was a small cell services business called Modus. I knew some of the principals there. They were looking to grow. They had a great demand for their product. They needed capital and some more management horsepower to help them harness all that growth. We acquired them in June 2017 and we spent the next few years building that business organically, growing into new markets and working with new customers.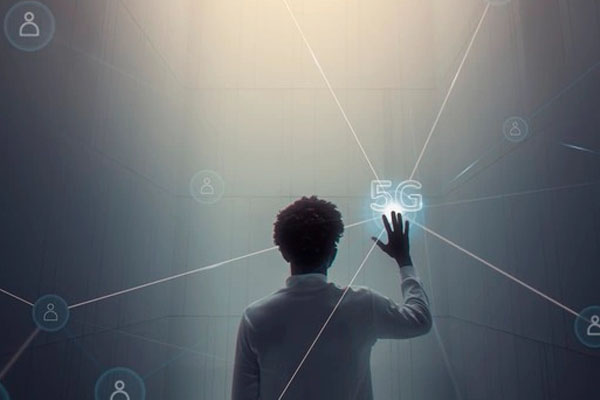 After growing that, we came to the conclusion that we needed to do some things to diversify the business. Several months ago, in the middle of 2021, we also merged in two companies, a company called Spectrum Services in Las Vegas, and then a business called Tachyon out of Atlanta, which had four operating companies under it that all came under the NextEdge umbrella.
All these transactions allowed us to diversify our business geographically from a customer standpoint, as well as from services offering standpoint. We have a full suite of services coast to coast. We are six operating companies strong under the NextEdge umbrella. We've doubled our size from revenue as well as a human capital standpoint. We've got 600 in-house people doing this work with the ability to deliver the end-to-end services that we want from coast to coast.
I wrote down the companies that are part of NextEdge, Summitt Cellular, Towersource, Source Broadband, NIS, Spectrum Services and last but not least Modus, the first one. Out of these six companies, what role does each have? You talked a little bit about Modus and maybe one other, but briefly what role does each have in the 5G ecosystem?
It's important to note that each of these companies has been around for many years. They've done 1G, 2G, 3G, 4G and now we have our place in the 5G network. The only reason they exist in this 5G world is that they've demonstrated their ability to execute and meet their customer's needs in those previous network build-outs.
As a whole, we can participate in about every piece of the 5G ecosystem. We have what we call managed services which are the upfront work like site selection, design, site acquisition, zoning, permitting, and all that stuff. We've got the ability to do the backend work, construction, installation, modifications, integration, optimization, maintenance and we can do it for small cells. We can do for macros, DAS, rooftops and Greenfield towers, you name it.
We have these capabilities in all the geographies we work with, which are East Coast to the West Coast. Through Source Broadband, we have the ability to do aerial and underground fiber construction and splicing. Although that skillset isn't a national skillset now, it's focused in the Southeast. With the six operating companies we have, we'll start it on the east, NIS, which is Network Installation Specialists, and Summit Cellular are similar companies in terms of the service offerings.
They're primarily backend service companies. They can do macro, small cell construction installation, integration, optimization, as well as participating in emergency services response and things like that. Those are focused in the Southeast. They perform in different geographies, but they're in that same region.
Towersource is a frontend managed services business. They handle all the site ag zoning and things like that in the Southeast. Source Broadband, as I mentioned, does the fiber construction and mostly in the Tennessee market. Spectrum Services and Modus in the West, which is Texas West, are more fully integrated businesses. They do both, the managed services as well as the backend work. Modus' geography is more West Coast, whereas Spectrum Services is more of the desert Southwest.
People in the carrier industry are not there to do a job. They're there to figure things out.
I'm sure that there are a lot of things you'd like to do, but you don't have enough people and that's what everybody's dealing with now. Is there any commonality between the companies, let's say, shared values or similar cultures?
That was a big component of this. We didn't go out to roll up a bunch of people and see what happens. It was about finding the right fit. We wanted to diversify our businesses. We would have preferred to do it organically or at least that's what we thought. Bringing Spectrum and the Tachyon companies in-house was a natural fit for us. We talked to a lot of people.
Every time things weren't going to work out, it was all about the people and the culture side of it. These businesses fit what we were all trying to do, and quite frankly, we fit where they were trying to do in their process as well, but in terms of similar characteristics, almost every one of these businesses is still run by their founders.
These founders still are going forward, having a meaningful investment in these businesses in the future of their companies. They've all been around for a long time in this industry with sterling reputations. You don't find that everywhere. There were a lot of people in and out of this business. These guys have been here forever and you're only here if you perform.
More importantly, there was a couple of cultural things. They were all hyper-focused on quality and delivering for their customers. We heard that time and time again when we talked to these companies. They're highly competitive and got a huge desire to win and that is from the top to the bottom. They're very creative. When I say creative, they focus on solutions. They're not there to do a job. They're there to figure things out.
One of the commonalities with these companies is in almost every one of these jurisdictions, they get assigned the hardest work, which is a testament to what the carrier community thinks of them. The other part is they each had a principled culture, their desire to be a place that attracts the best people. They brought people in and train people the way we think about it. We have a huge preference for bringing new people into this industry versus trying to find seasoned people. We find that works much better for us. Those are the common characteristics.
There are challenges with a roll-up strategy and you've done some things well here. What are some of those things that you say, "This worked and this is a rinse and repeat?"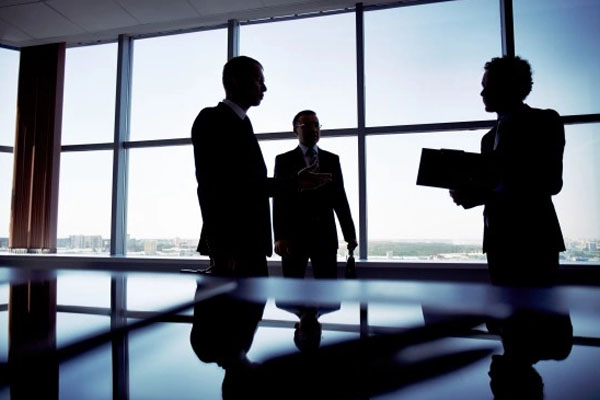 Roll-ups are risky. I don't think we ever went out there thinking we were going to do roll-ups, but these roll-ups in our mind as we were looking at it de-risked our business and helped us diversify quickly. When it was just Modus, we spent a few years growing the business organically, and we were doing well, but as that process was moving along, it became apparent to us that we were relying on 1 geography, 1 or 2 customers and doing 1 or 2 things well. We set up to diversify the business, geographically, customer-based and service offerings.
It just happened that these two transactions happened at the same time. They both supported that same endgame, that diversification piece. For the transactions, we were able to speed up our diversification plan in a few years. We've got that behind us and now we transitioned in the operational mode. Most importantly, it aligned us with companies that have similar drives, values, cultures and people.
Now, we have a diverse business that covers coast to coast. We can do end-to-end services for about every major player in the wireless and wireline business. We always say national footprint local delivery. What we've done well was stay out of the way. The integration of businesses is hard. We focused on integrating the back office and the support functions out of the gate and let service delivery and customer relations and all that stuff alone.
It allowed our operating companies to not focus on, "We got new owners," and all this stuff. They just keep doing what they do and to all their credits, they did a great job. If you ask them, "How big of a headache was this?" They would say they didn't notice a whole lot. I consider that a big success. The other thing that we did well in this process was to identify what we're good at and think of other ways we can do it and other places we can do it. We've always distilled our business down to anything that requires space, power and connectivity, which we can probably do. It doesn't need to be wireless or wireline, it could be renewables. It's permitting, construction and things like that.
We've looked outside the industry to continue to diversify our business and our recent ventures into EV charging are a direct result of that. It's very similar skillsets and markets that we're working in that have a great need for that. It was a great way to transition the business into those lines and, at the same time, give our people some opportunities that they might not have thought they'd ever had. The next phase of that is we see down the line of the IoT technologies, smart city-type stuff is going to be a big market. The spend is not there yet, but that's a skill set that we transitioned into almost seamlessly.
NextEdge and the six companies build connected communities and that's something that is part of your vision. Define a connected community from your perspective and then also what needs to happen to make a connected community thrive and make it work.
Connected community, we use that internally. I don't know if anybody else in the industry uses that, but that's our way of describing. The world right now runs on connectivity and innovation. Every time a new technology comes around and improves something or improves our lives, we expect them to have better access and higher performance and bigger breakthroughs. We're never satisfied. We talk about smart cities and communities as being far-off ideas or possibilities.
If you look around, they're already here and we're living in them, but they're getting smarter, better, and faster all the time. That's a good thing. That's what we do. We get involved in that stuff. We think the communities are better when they are connected, but it's not an easy task to make all this stuff happen. Connected communities to us mean having comprehensive 5G, high-speed fiber, smart water, light systems, readily available EV charging, autonomous public transport and a whole bunch of other things.
Try to add to the pool versus moving the pool around to different businesses.
The challenge is not a matter of the technologies themselves, but instead of deploying those technologies and the infrastructure that supports them. We call that intelligent infrastructure. Building out these networks means connecting a whole bunch of data points and those data points then enable modern life, commerce, mobility and all the good stuff we like.
While all that's happening all at the same time, we've got to serve the needs and the demands of the people that live in those communities and the jurisdictions we have to work in that have a whole bunch of rules and preferences for how this stuff happens. We view that work as being complex, requires a pretty robust skillset, a lot of local knowledge and experience and ingenuity to complete. At its heart, NextEdge builds these turnkey solutions for this intelligent infrastructure that enables these connected communities everywhere.
We know that the continued evolution and integration of all these technologies require these networks to continually advance and be modified and be added onto. That's why we partner with the network operators, OEMs, cable providers, infrastructure companies, EV manufacturers and utilities to ensure that everybody does keep progressing. We fill a unique niche between all those constituents as well as the communities. The fiber towers, antennas, sensors and chargers that we deploy aren't just pieces of hardware. We view them as the essential foundations for people everywhere to thrive.
You're changing lives. I want to talk a little bit more about electric vehicle charging stations, modus which is a NextEdge company built these EV charging stations. There's this mad rush to get millions of EVs on the road. In fact, I have three in my family and I got one for myself and I love it, but I'm curious, what are some hurdles that are standing in the way of that continued EV adoption?
I have an electric vehicle too, so I don't just say it. I do it. The EV market is hot right now. There are a lot of numerous unaffiliated companies touting massive national, even international builds, so it's a good place to be. Given all that, even with all the infrastructure funds that are coming down the road, there's still seems to be a lot of things holding us back from true adoption or accelerated adoption of EV. It's funny, but some of these things are simple and some of them were expensive and hard, but range anxiety is the biggest one from a…


Read More: Six Companies – One Vision With Chris Maguire Of NextEdge Networks